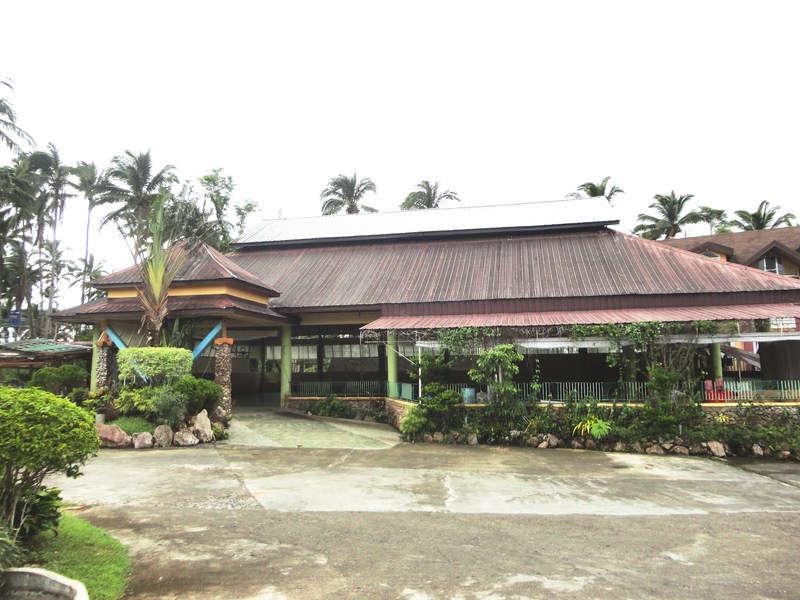 Multi-purpose hall
Situated at the foot of lush Mt. Banahaw, this 2.5-hectare Batis Aramin Resort & Hotel, across the Kamay ni Hesus Shrine and Healing Center, was formally opened by Mr. Filomeno D. Valde in 1997 with a swimming pool and several cottages.
The 14-room Aramin Hotel was built in 2005 and the multi-purpose sports court was added in 2006. An airconditioned multi-purpose halls were added. Several villas were also built in 2007.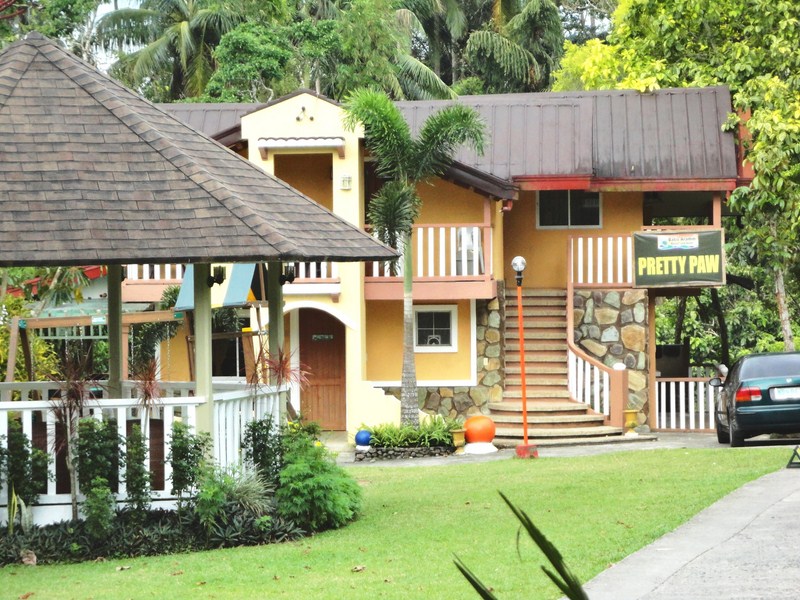 Pretty Paw
The resort is accessed via a quiet private road with a guardhouse. The resort offers a choice of accommodations, all of them fully air-conditioned.
The Aramin Hotel has
14
2-4 p
ax rooms with queen-size beds, private ensuite bath with hot and cold water, cable TV, telephone and coffee making facility.
The
4-8-pax
Amihan has rooms with 2-4 queen-size beds, some with kitchens. The
10-pax
Fidez Resthouse has 4 double beds, kitchen and a private pool. The
6-13-pax
Harana has family rooms with single and double bed options plus a kitchen. The
4-14-pax
Marikit has single, double and queen-size bed options. The
2-pax
Pretty Paw has double and queen-size bed options plus a balcony and receiving area.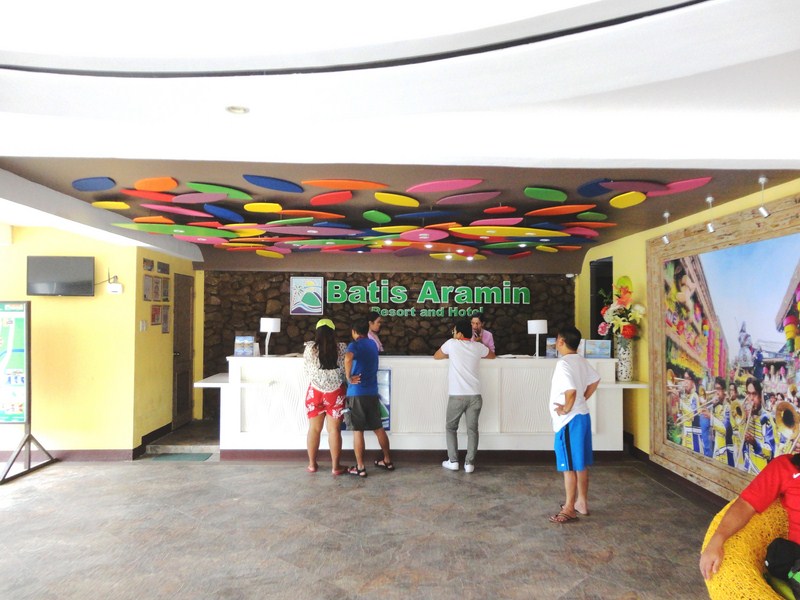 Reception area and front desk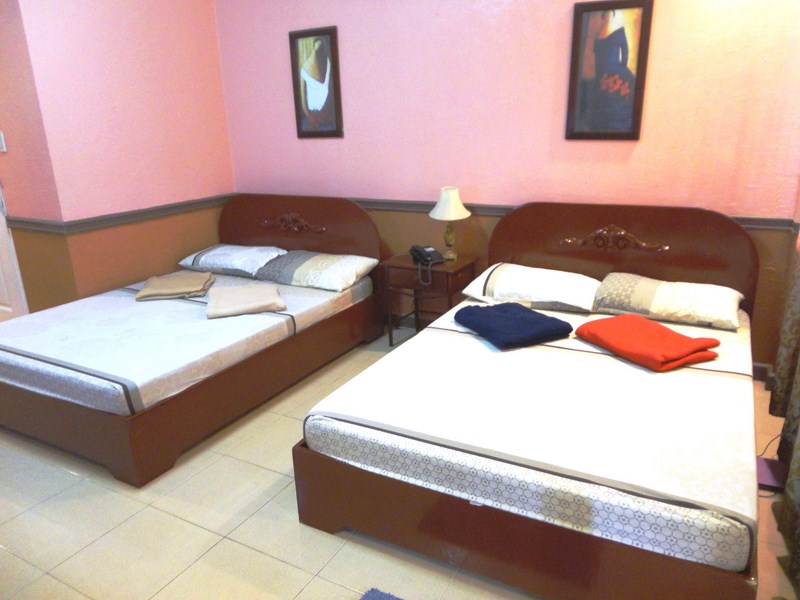 The resort also has a restaurant, 1000-pax grand hall, function halls, bar (Kindagally), a hanging bridge (Lambingan Bridge) and swimming pools (with freezing-cold spring water).
Its Batis Aramin Adventure Camp, ideal for team building activities, has an obstacle course, rope course, an open field area, a 50 ft. high wall climbing tower and a 150 m. long ziplin
e.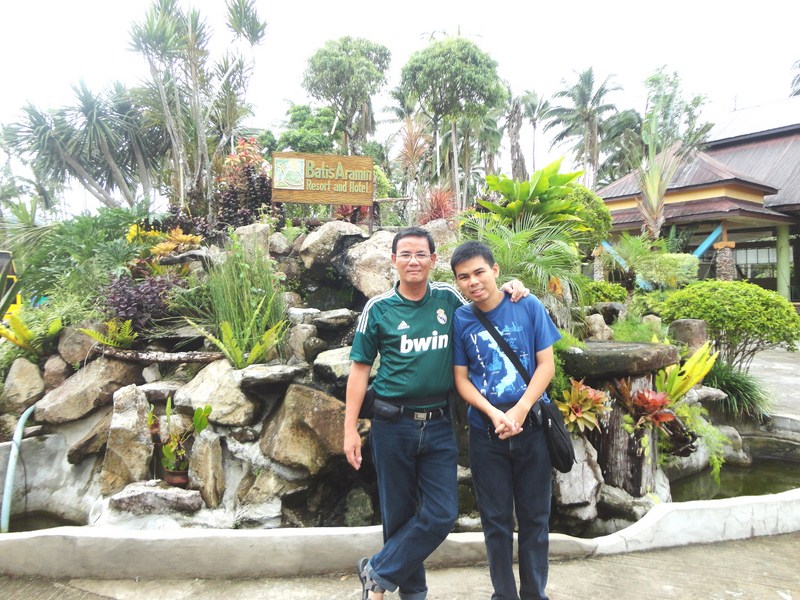 Author and Jandy at Batis Aramin Resort & Hotel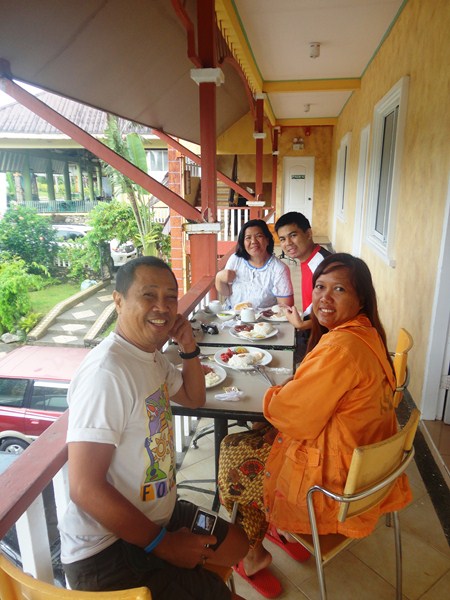 Batis Aramin Resort & Hotel
: Lucban-Tayabas Rd, Brgy. Malupak, Lucban, 4328 Quezon. Tel: (042) 540 4401. Fax: (042) 540-7320. E-Mail: info@aramin.ph. Website:
www.

aramin

.ph
.
How To Get There: Lucban is located 160.36 km. from Manila and 23.7 kms. north of Lucena City. From Manila, it can be accessed via the South Luzon Expressway (SLEX, exit at Turbna) and the Manila East Road.