A backgrounder on the history of Bacardi, as well as their different spirits, was narrated by Mr. Ito Zamora and Mr. Bobby Campos, Trade Marketing Manager (Offtrade) and Commercial Manager, respectively of Bacardi-Martini Philippines, Inc.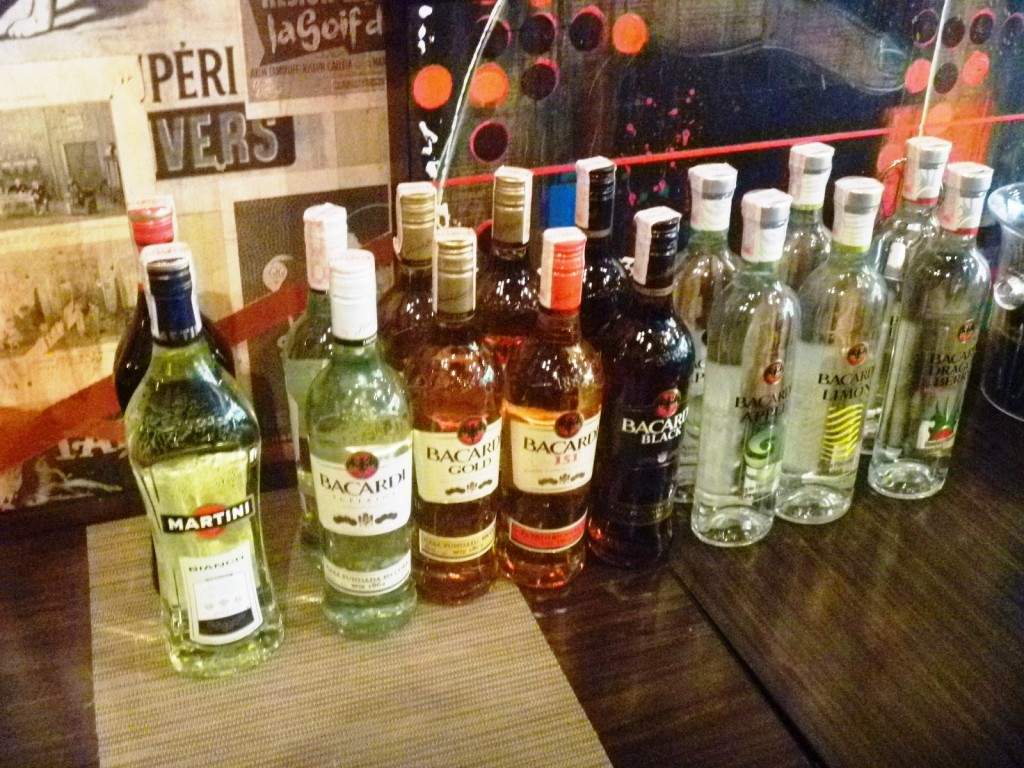 The Bacardi family of spirit
According to Ito, Bacardi, the largest privately-held and family-owned spirits company in the world, was founded on February 4, 1862 by Catalan wine merchant Don Facundo Bacardi Masso in Santiago de Cuba in Cuba.
Don Facundo isolated a proprietary strain of yeast, still used in Bacardi production today, which gives Bacardi rum its unique flavor profile. He also filtered the rum through charcoal, which removed impurities, and aged it in white oak barrels, which had the effect of "mellowing" the drink. The final product was the first clear (or "white") rum in the world.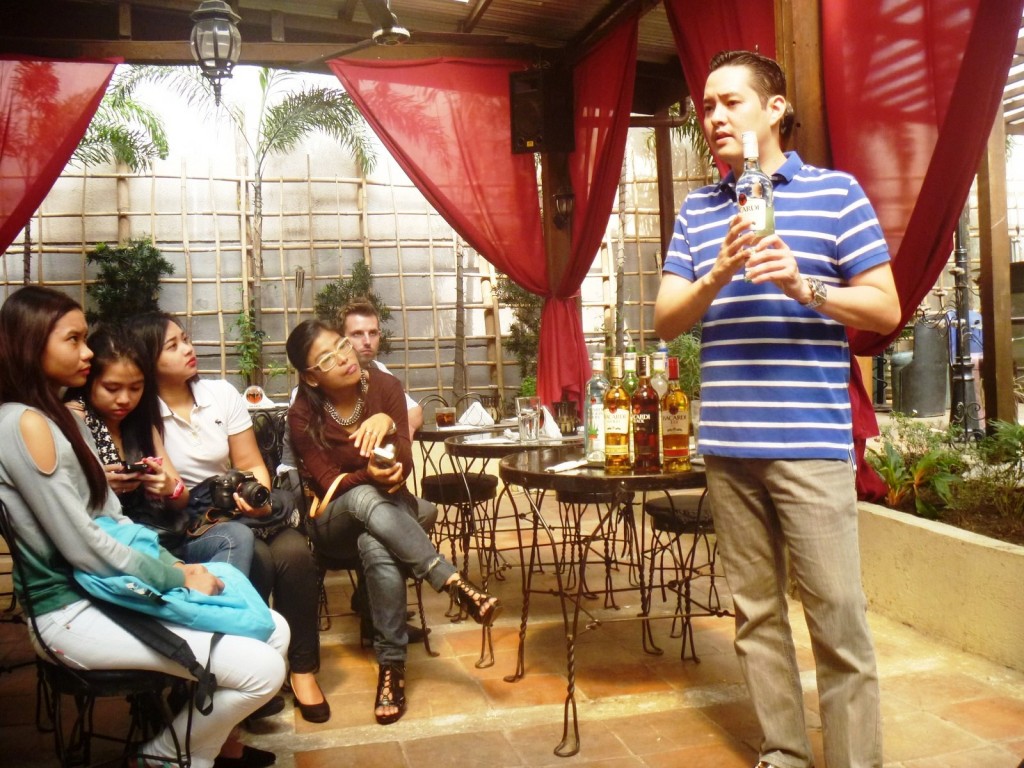 Mr. Ito Zamora
Hanging on the rafters of the shop Don Facundo and his brother José bought in 1862 were a colony of Mexican free-tailed fruit bats, now the inspiration (a symbol of good health, good fortune and family unity) for Bacardi's recognizable bat logo, one of only 2 liquor brands (the other is Freetail Brewing Co. in San Antonio, Texas, U.S.A.) to use such.
In 1888, Bacardi was appointed purveyor of Spain's Royal Household and, today, you can find the Spanish Coat-of-Arms Warrant, along with its 8 earlier medals won, on the label. Since then, Bacardi has won nearly 500 awards.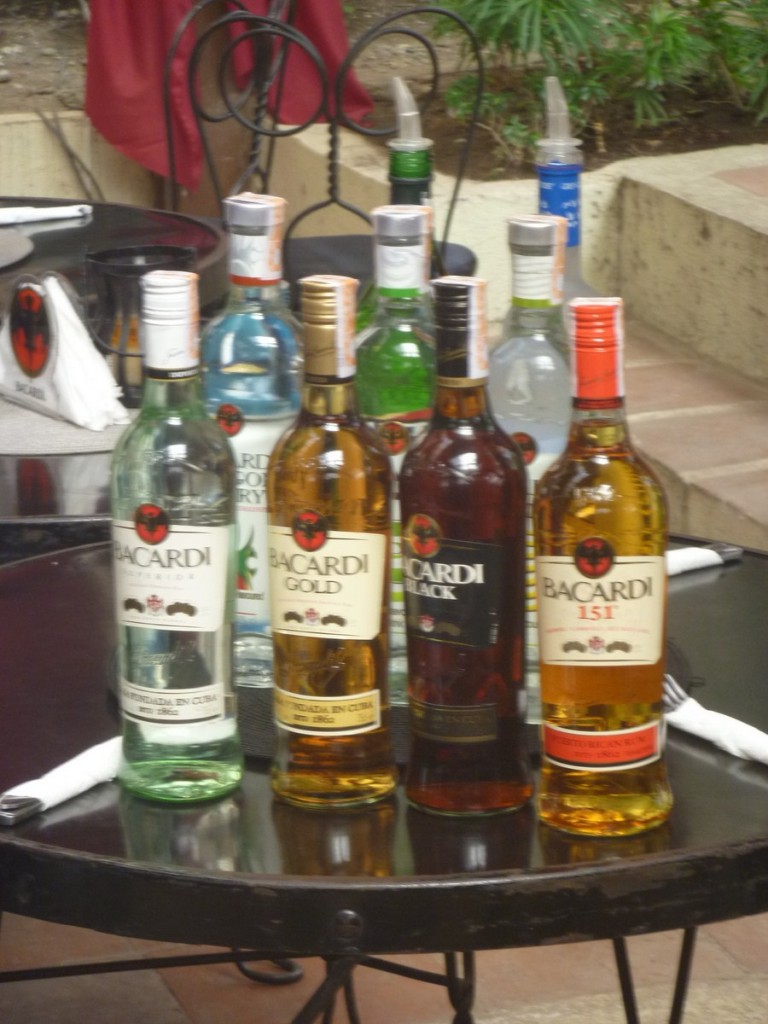 Bacardi's signature rums
After the
Fidel Castro
regime illegally confiscated, without compensation, Bacardi's Cuban assets on October 15, 1960 (after 98 years of operation in the country), the company moved the ownership of the Bacardi trademarks, assets and proprietary formulas out of the country to the Bahamas.
Plants were also constructed in
Mexico
and
Puerto Rico
and the company accelerated expansion to more international markets. Twenty years later, Bacardi became the world's top selling premium spirit brand.
Bacardi has also diversified away from their eponymous rum brand and is now known for its brand portfolio comprising more than 200 brands and labels. In 1993, it merged with Italian multinational beverage company Martini & Rossi S.p.A. (the producer of Martini vermouth and sparkling wines Asti and Prosecco) to create the Bacardi-Martini group.
They also acquired Dewar's Scotch Whiskey, Royal Brackla and Bombay Sapphire gin from Diageo (for US$2 billion) in 1998; the Cazadores Blue Agave Tequila brand in 2002; and purchased Grey Goose (a French made vodka), for US$2 billion, from Sidney Frank in 2004 and the New Zealand vodka brand 42 Below in 2006. Other brands associated with Bacardi include Drambuie Scotch Whiskey, DiSaronno Amaretto, Eristoff Vodka, B&B, Benedictine Liqueurs and the U.S. version of Havana Club.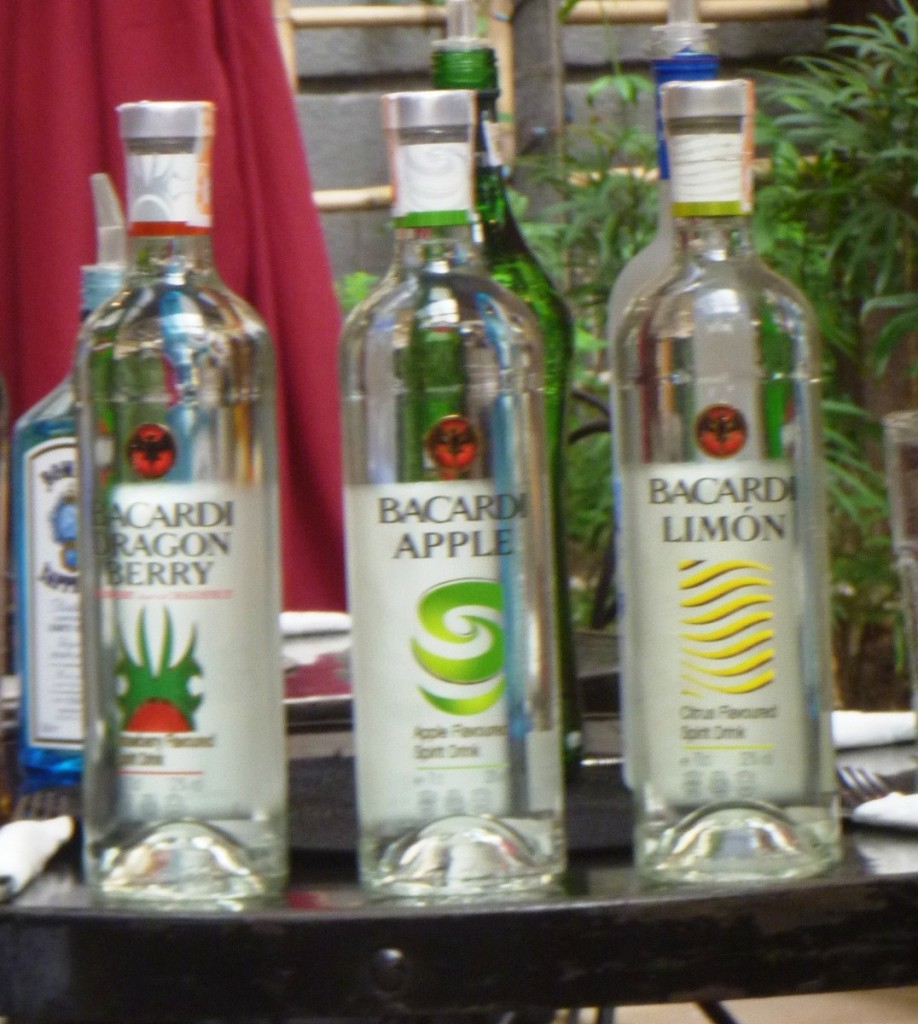 Bacardi's flavored rums
After narrating Bacardi's storied history, Ito next introduced to us their rums used to make great-tasting cocktails - the colorless, 80-proof Bacardi Superior (containing 40% alcohol by volume); the highly alcoholic, 151 proof and flammable (should not be ignited or exposed to an open flame) Bacardi 151 (75.5% alcohol by volume), typically used in sweet drinks; the amber-colored, mellow-tasting Bacardi Gold; the traditional, deep, dark and rich Bacardi Black and their flavored rums such as the lemon-flavored Bacardi Limon, Bacardi Dragon Berry (strawberry flavored and infused with dragon fruit) and Bacardi Apple.
Ito also introduced the Bombay Sapphire Gin, popular in India during the British Raj. Its flat-sided, sapphire-colored bottle bears a picture of Queen Victoria on its label which boasts of 10 exotic botanicals. The sapphire in question is the Star of Bombay, on display at the Smithsonian Museum.
Bacardi-Martini Philippines, Inc.: 17/F, Trade and Financial Center, 7

th

Ave. cor. 32

nd

St., Bonifacio Global City, Taguig City, Metro Manila. Tel: (632) 478-9501 and (632) 478-6016 (direct line). Fax: (632) 519-0348.