On our second day in Subic, we took time out from Drive Tourism Conference duties to try out the cuisine at Ben's Kitchen, located within the 7.5-hectare Harbor Point, a real estate development of Ayala Land. Here, we were welcomed by Ms. Marlene Fernando, the restaurant's Operations Manager. During our interview with her and prior to our food being served, we were served bowls of freshly popped popcorn.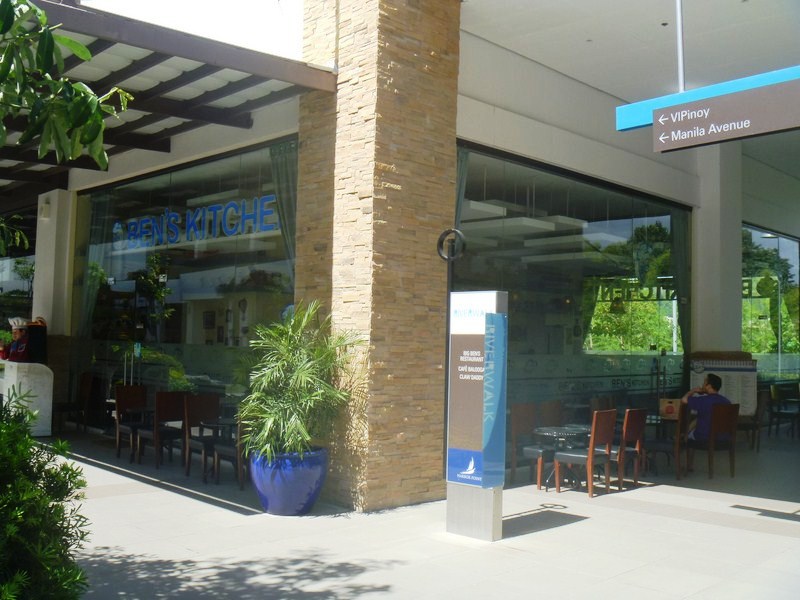 According to Marlene, Ben's Kitchen, opened last September 28, 2012, is the second undertaking of Catherine Foods, the first being Xtremely Xpresso Cafe which was opened in 2003.
The restaurant was named after the late Benson Foo, the husband of proprietor Catherine "Kathy" Foo.
The restaurant's cozy. modern interior, designed by Kathy's daughter, featured what could be described as an American diner or Italian bistro theme enhanced by vintage pieces from the Foo family's collection all over the counter and walls (they included an M&M phone, a Coca Cola bench, an Oreo tin can, a Popeye bust, etc.).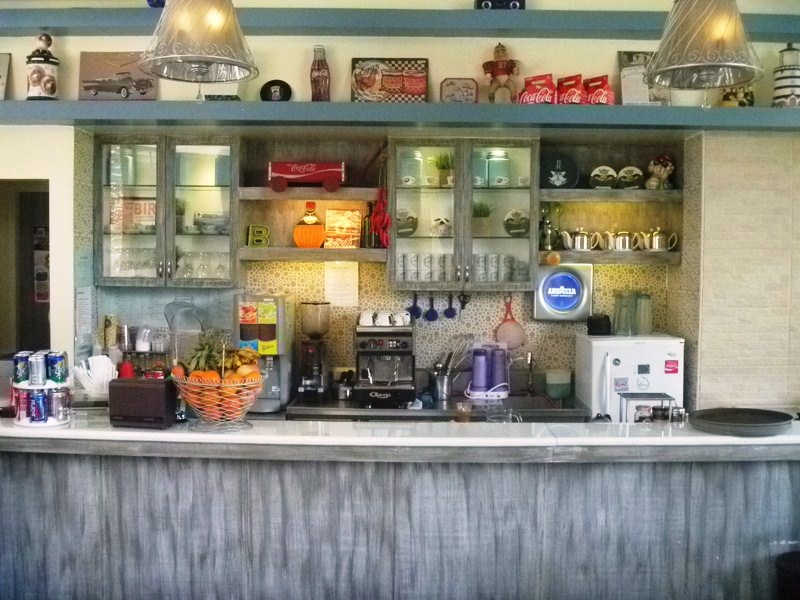 Their very friendly staff also sported cute, light blue, retro-style diner uniforms to complement the restaurant's pretty, blue seats.
The food served to us featured some of Ben's Kitchen's signature dishes from its delightful and wide array of food. The first to arrive was the meaty and tender Platter of Ribs (PhP380).
Braised with barbecue sauce, it included shredded corn, lots of French fries and trimmings of tomatoes, cabbage and pipino.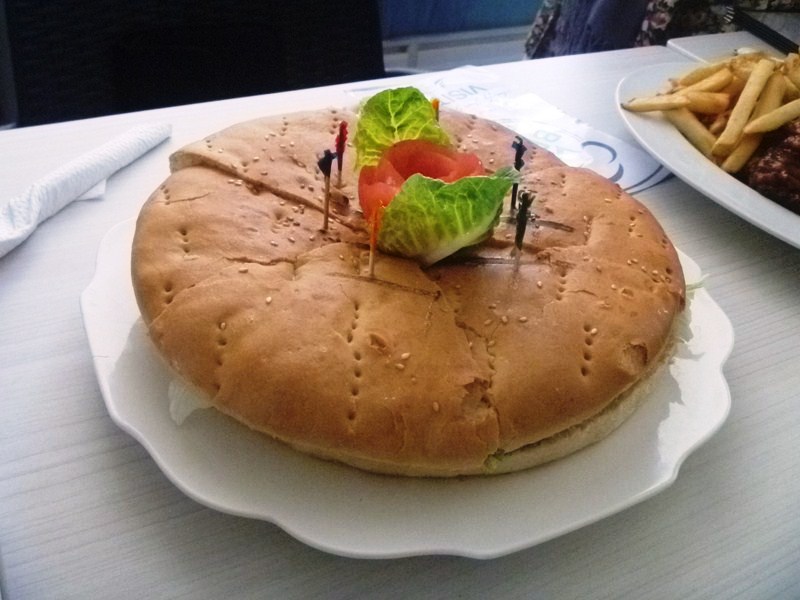 Ben's Delight Burger
The 10" diameter Ben's Delight Burger (PhP380), which almost occupied the whole plate it was served on, was truly designed to shock and awe anyone who orders it. Love at first bite.
The Chicken Oriental Salad (PhP180), which should have arrived first (I guess some of their dishes cook faster than others), was a melange of crunchy deep-dried vermicelli (rice noodles) on a base of greens and topped with generous portions of chicken strips and Hoisin sauce (Chinese barbecue sauce).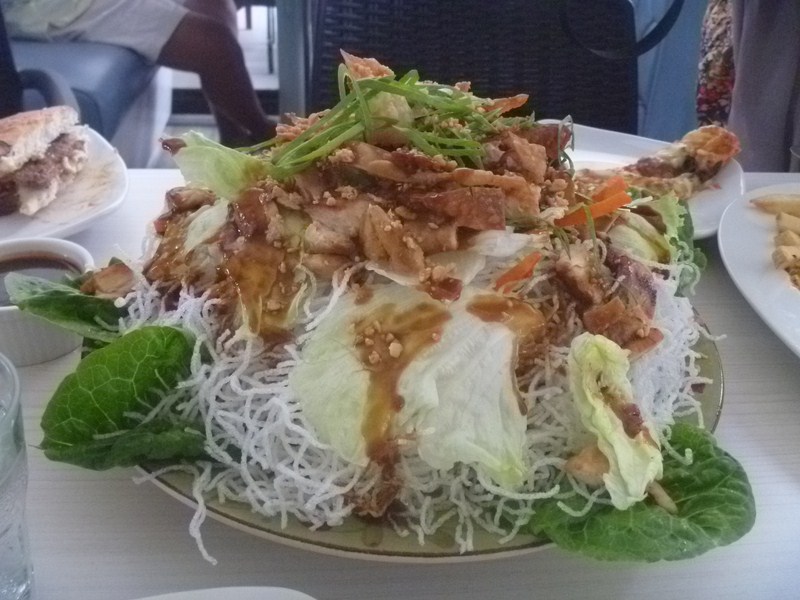 Oriental Chicken Salad
Our last main course, coming all the way from sister restaurant Xtremely Expresso, was the humongous, 22" diameter, extremely good and piping hot Big Ben's Pizza (PhP749).
The king of Xtreme Xpresso's pizzas, this thin-crust (though its ends were thick and puffy) pizza, good for 3 to 4 persons, is loaded with strips of bacon, sausage, bell peppers, onions, pepperoni, black olives, beef, garlic, mushrooms, plus gooey mozzarella cheese. Excellent value and taste.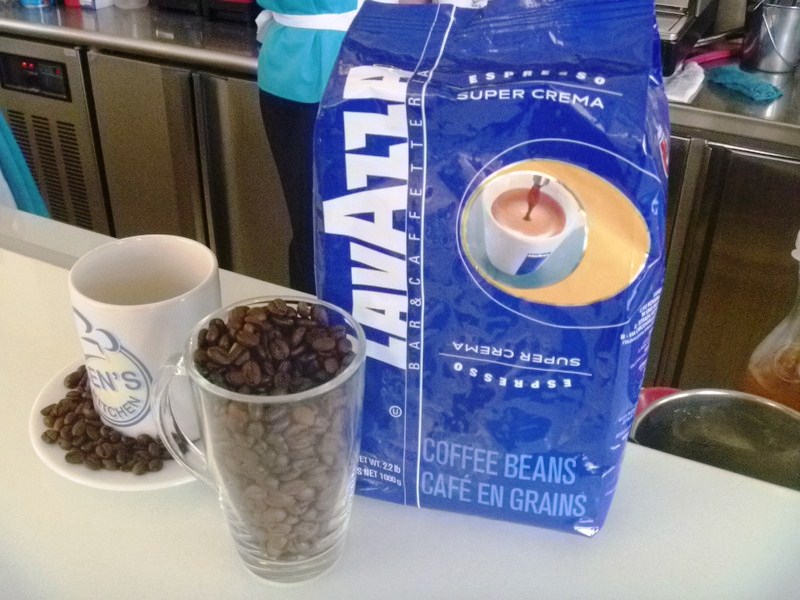 Lavazza Coffee
The giant brownie, which we had for dessert, truly lived up to its name. Imagine a brownie slice topped by 3 scoops each of ice cream and whipped cream.
This is not the end of it as this is again topped by another brownie slice with another 2 scoops of ice cream and another scoop of whipped cream, all topped by a cherry.
Flanking this towering delight are three sticks of Stk-O (crispy chocolate wafers). Truly, the piece de resistance after our delightful meal.
Of course, what is a good meal without a cup of Ben Kitchen's (as well as Xtremely Expresso's) delicious Lavazza coffee.
During lunch and dinner peak hours, this chill hangout place, with its cozy ambiance, becomes extremely crowded when the customers pile up. Still, it's worth queuing for 20-30 mins. if what awaits you is a very delightful meal experience. Truly a Subic must-dine worth going back to.
Xtremely Xpresso: No. 1 Dewey Ave. cor. Sta. Rita St., Subic Bay Freeport Zone. Tel: (047)252-3681.