Date of Stay: January 23-24, 2016
RATING (Scale of 1 to 10)
Condition and Cleanliness: *****
UA Hometel, located within the University of Antique, is the place to be for those who prefer airconditioned comfort but still be near the eco-tourism sites within Tibiao. Managed by UA professor Ronnie Cabunagan, the staff working at the hometel are all HRM trainees.
This one-storey hometel was one of two buildings (the other is now used to house computer rooms) originally built to house the employees of China State Construction Engineering Corp., the foreign contractor involved in the construction of the Culasi, Antique-Patnongon Highway. After they left, both buildings were turned over to the university's administration.
The other building, as well as some others within the campus, suffered considerable damage wrought by Typhoon Yolanda (international name Haiyan). The Korean International Cooperative Agency (KOICA) is helping in the repairs and rehabilitation within the campus as well as the town.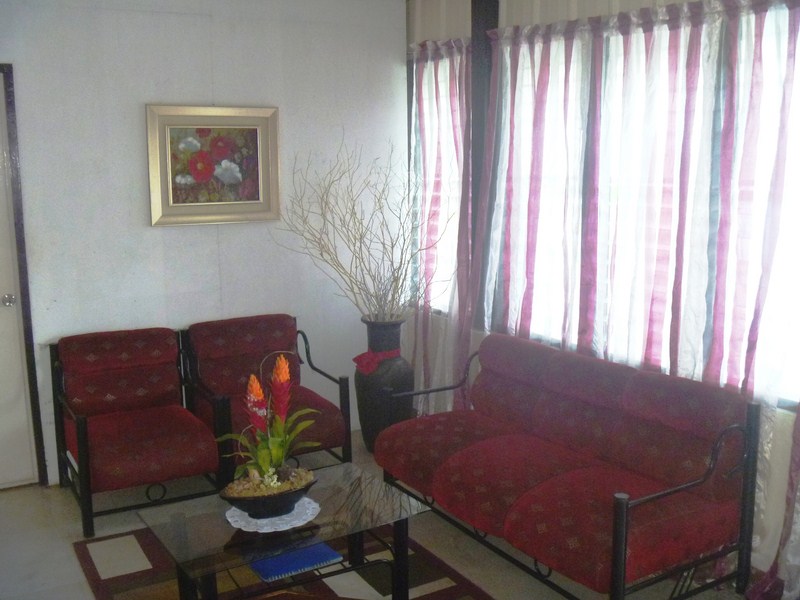 The hometel's small lobby
The hometel has 12 spartan airconditioned rooms. Two have private baths, one of which Jandy and I stayed in (PhP500). The other one, where the ladies stayed in (Italian travel blogger Ms. Clelia Mattana joined us during this time), has cable TV (PhP1,000).
The six single rooms (PhP300) and three 3-pax rooms (PhP900) have shared bathrooms. One other room, used as an office, can be let out during the peak season. Though the other rooms had no TV, you could still watch your favorite programs from the comfort of the sofa at the small lobby.
UA Hometel: Tario Lim Memorial Campus, University of Antique, Poblacion, Tibiao, Antique.
How To Get There: Tibiao is located 73 kms. from San Jose de Buenavista, 12.6 kms. from Barbaza, 17 kms. from Culasi and 89 kms. from Brgy. Caticlan (Malay, Aklan).