Date of Stay: January 2-3, 2016
RATING (Scale of 1 to 10)
Location: ******
Rooms: *****
Condition and Cleanliness: *****
Staff Performance: ******
Room Comfort: *****
Food and Beverage: *****
Other Amenities: *****
Value for Money: ******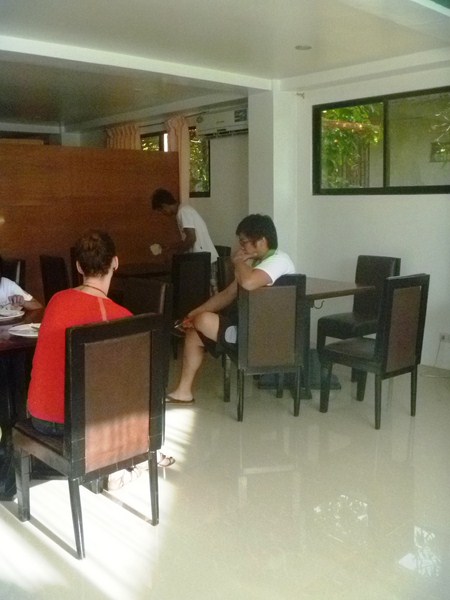 The resort's function room
Anna Sophie Hostel & Garden, located within Culasi poblacion, next to Northern Antique High School, is already operational but still undergoing some additional construction.
The resort has 11 airconditioned and 10 fan-cooled rooms, an airconditioned function room (with wif-fi access) and a mini pool.
According to resort owner Ms. Palacios, when finished,
this resort
will have 30 rooms and 2 stand-alone bungalows plus a self-contained restaurant, bar, dive shop and spa and will offer child care, boat travel, airport transportation and other services. She named the resort after her daughter.
Anna Sophie Hostel & Garden: Felipe S. Alpas St. Centro Sur. Culasi,

Antique

. Mobile number: (0920) 476-2508.
How To Get There: Culasi is located 89.5 kms. from San Jose de Buenavista and 88 kms. from Kalibo (Aklan).