The popular Floring's Crinderia, a lunch or dinner refuge for travelers, workers, salemen and food lovers, is located at Ilaures Junction, Brgy. Ilaures, where the National Highway branches out to mountainous Valderrama town.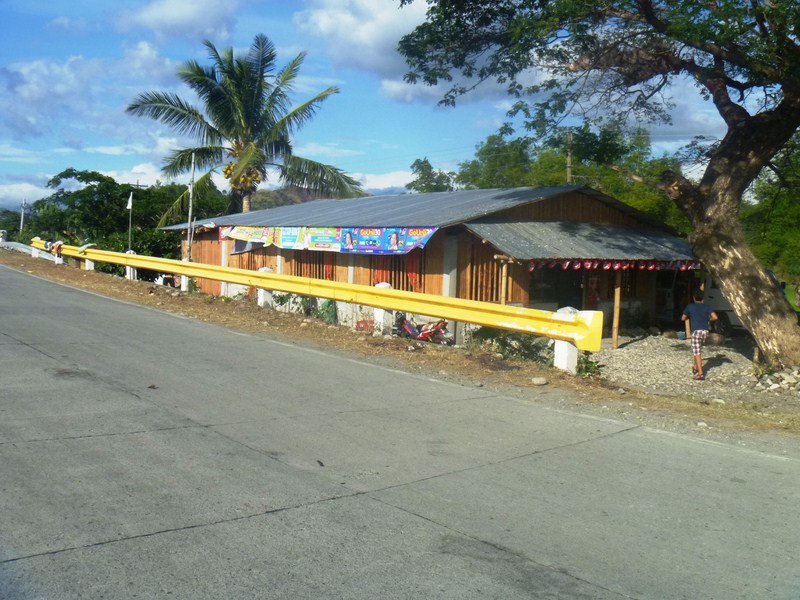 The approach to Cangaranan Bridge
Dubbed as Antique's version of "the house that chicken adobo built," it was founded by Floring Jalipa in 1970 as a makeshift eatery with meals on a cook-as-you-order basis.
It sits cozily under the verdant canopy of an old acacia tree, right beside the approach to Cangaranan Bridge (inaugurated by Pres. Gloria Macapagal-Arroyo in 2005), claimed to be the longest single span beam bridge in all of Western Visayas.
The carinderia is just few meters from the southern end of the bridge.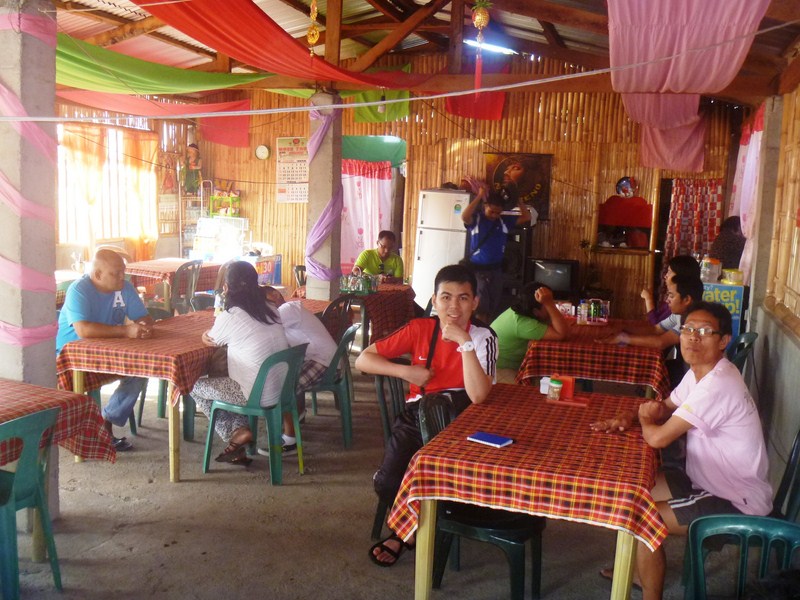 The dining area
Bugasong is well-known for their native chicken adobo and Floring's Carinderia traditionally and deliciously cooks theirs with red-orange achuete powder and in its own fat and spices it with siling labuyo (chili peppers).
They use organically grown, free-range chicken sourced from Bugasong, Laua-an and Patnongon. On a regular day, they cook an average of 30 to 40 chicken (50 during fiestas, weekends and holidays). Recently, they've added native tinolang manok (chicken vegetable stew) with kapayas (green papaya) and dahon katumbal (pepper leaves) in the menu. Their recipes have remained unchanged through the years.
Nanay Floring passed away 2 years ago and the restaurant is now managed by two of her daughters, Charlotte and Judith, who alternate as cashier and cook. Through the years it had its ups and downs. The recent Typhoon Yolanda (international name Haiyan), which devastated the town, also left the restaurant in ruins. But just like the province, it has risen like the legendary Phoenix and, by the time our media group arrived there, we wouldn't have thought that this place was once in ruins.
The restaurant could sit 50 persons at a time. From its wide, bamboo latticework windows, you have a view of the rice paddies and the dry Cangaranan riverbed, truly a scenario of a provincial lifestyle, plus a whiff of fresh air. The late Nanay Floring's homey, rustic style, continued by her daughters, plus the carinderia's folksy ambience, has truly endeared this joint to its loyal patrons.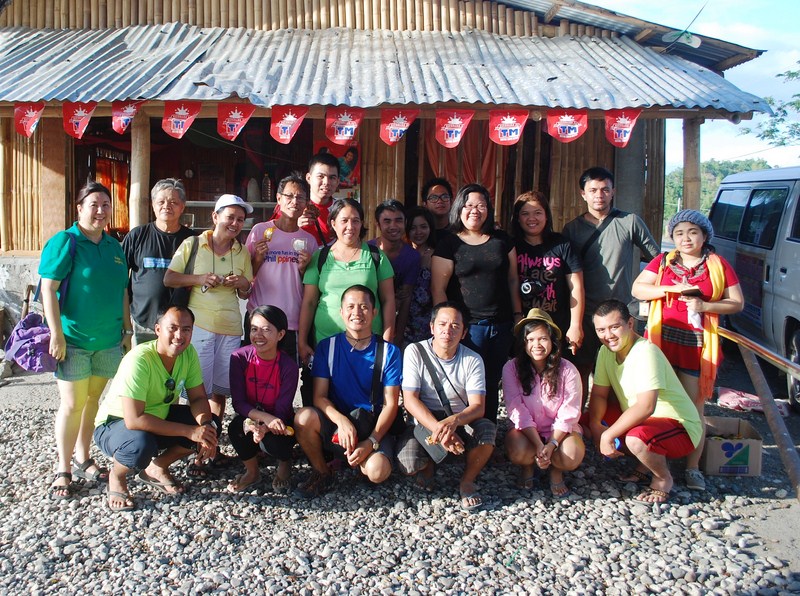 Our media group at Floring's Carinderia
Floring's Carinderia: Brgy. Ilaures, Bugasong, Antique. Mobile number: (0927) 542-1917.
How To Get There: Bugasong is located 43 kms. from San Jose de Buenavista, 12.4 kms. from Laua-an and 17.3 kms. from Patnongon.