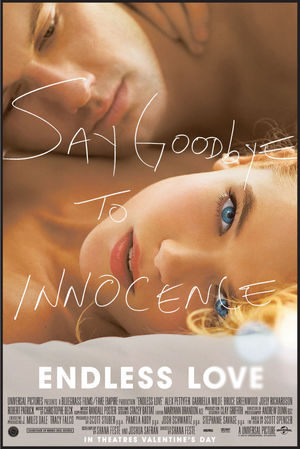 Teaser poster
The American romance drama Endless Love, a 103-min. long, sexy and steamy remake of Franco Zeffirelli's 1981 film of the same name (starring Brooke Shields and Martin Hewitt) and a second adaptation of Scott Spencer's well-regarded novel, tells the story of a privileged, tawny, toffee-sweet, reserved, bookish and honor-roll teenager named Jade Butterfield, who falls for the charismatic, handsome but rough-edged David Axelrod who has a classic charm coupled with a mysterious past. His instant desire sparks a reckless love affair, much to her overbearing and mean father's dismay.
Geared toward a younger audience than the 1981 Endless Love version their parents probably remembered watching, the simplicity of the movie plot of the 2014 remake is reminiscent of the love story in Romeo and Juliet, another Franco Zefffirelli-directed movie (1968) which, incidentally, I also watched. It even has a balcony scene, of sorts.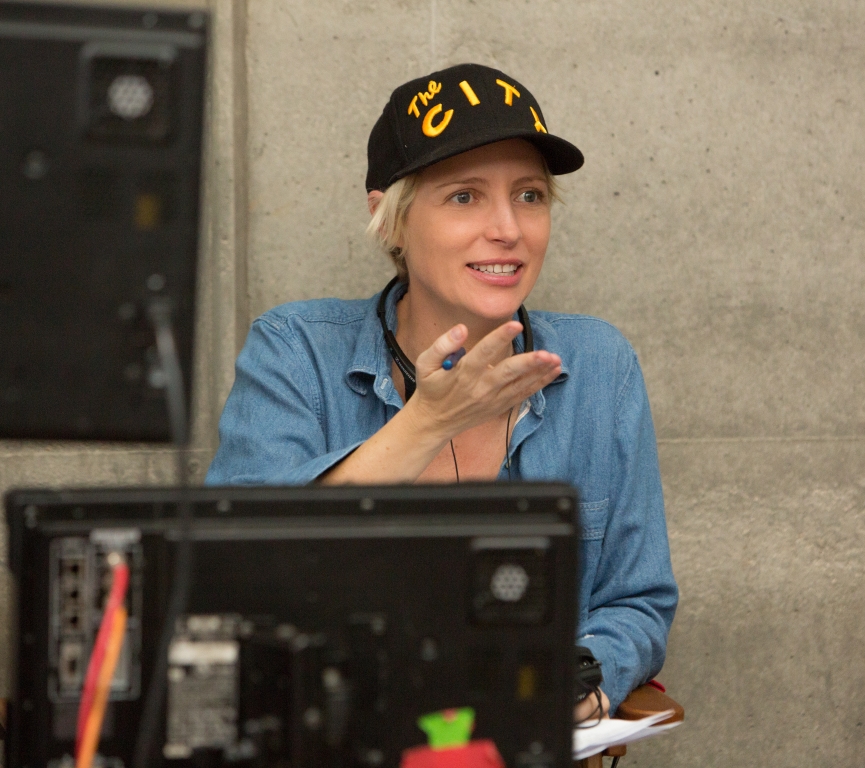 Director Shana Feste
For someone who's that beautiful, however bookish she may be, it's a surprise that Jade got through four years of high school and graduated without having a boyfriend, much less a single date. Showcasing the power of a deeply intense and erotic love, the softly-lit love scene, by the fireplace, between the gorgeous Alex Pettyfer and his beautiful co-star Gabriella Wilde plus other lustful scenes barely lived up to its PG-13 rating. Though they sometimes explore their love emotionally, they do so mostly physically and they simply just can't stop their loins from burning. Though this is supposed to be a movie about obsession, it does have its lighthearted moments, especially in the first half of the film where David turns Jade's lackluster graduation party into the most hip party to be in, all via a crank phone call. Payback for this prank comes later in the movie, when the drama picks up.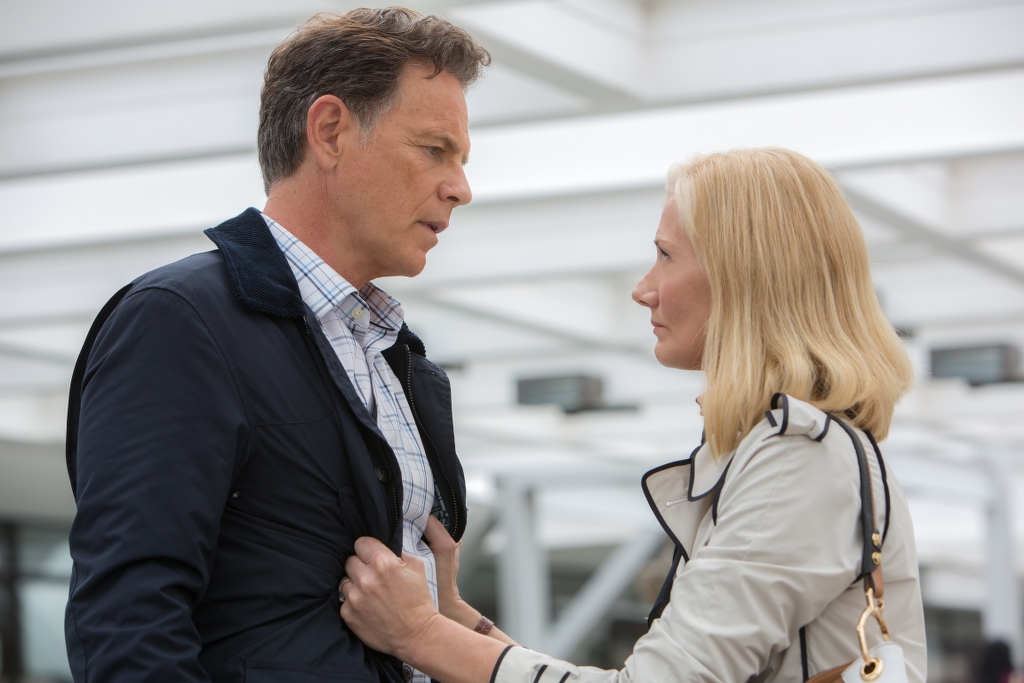 Bruce Greenwood and Joely Richardson
Though this movie teems with teenage hormones and passion, it still delves on the message of true love, friendship, sacrifice, betrayal and perseverance. Directed by Shana Feste (Country Strong), this romantic drama also co-stars Anna Enger as Sabine, Dayo Okeniyi (Thresh in The Hunger Games) as Mace, and Emma Rigby as Jenny.
The movie Endless Love, distributed in the Philippines by United International Pictures (UIP) through Solar Entertainment Corporation, will be showing in Metro Manila movie theaters on February 12.