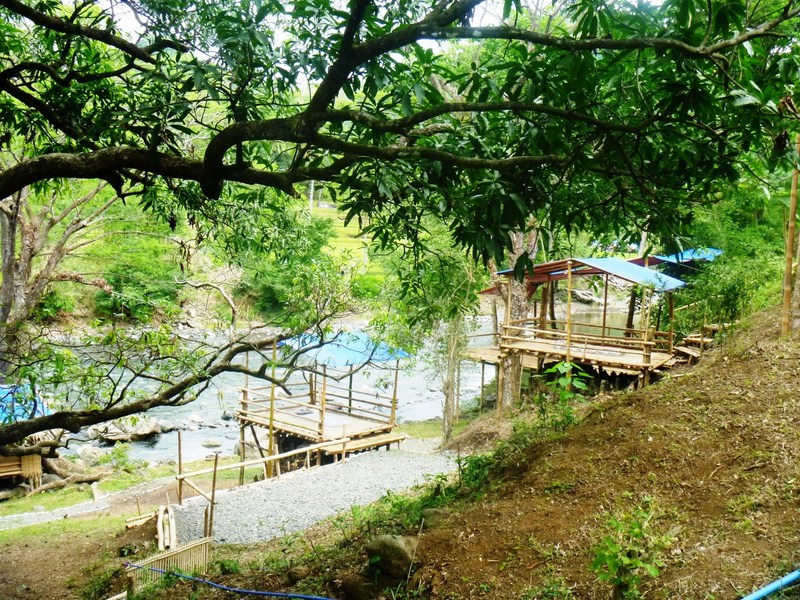 Picnic sheds
This mountain inn, one of four located within the area (the others are Bugtong Bato Inn, Kayak Inn and Zipline Inn), was started by Korean investor Charlie Jung whose brother is married to a Filipina.
At the bamboo dining pavilion, set under the outstretched arms of a huge tree, guests can dine on low tables and sit, cross-legged, on the sawali floor.
Al fresco dining was great here, with a great view of the swirling Tibiao River below it.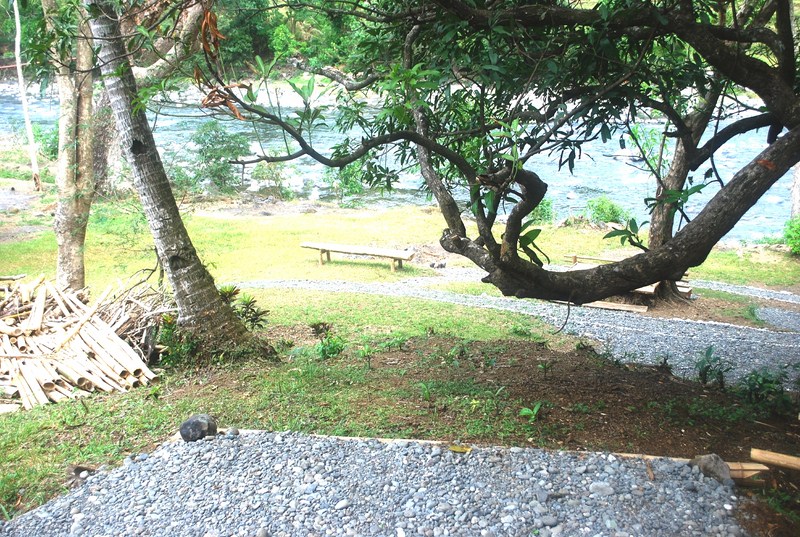 Gravel pathways
Though still under development, the area already had a big pavilion and a number of picnic sheds, all situated along the river bank and made with indigenous materials such as bamboo and sawali plus a tarpaulin roof.
All huts are interconnected to each other by neat, gravel topped pathways.
Aside from being a great picnic area, guests can also have a cool dip or kayak at the river and then have a massage later at its pavilion.
The area is also near the previously mentioned Tibiao Eco-Adventure Park, where you can go ziplining, and Kayak Inn, where you can try out the kawa hot bath.
How To Get There: Tibiao is located 73 kms. from San Jose de Buenavista, 12.6 kms. from Barbaza, 17 kms. from Culasi and 89 kms. from Brgy. Caticlan (Malay, Aklan).